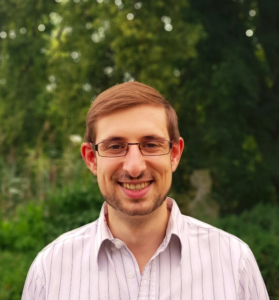 Octavian Graf Pilati is an Austrian entrepreneur with a family history dating back to the year 1000. Octavian spent his young adult years gaining profound knowledge in the technical field, when suddenly the family business became Octavian's focus. In 2015 the company slid into a mayor crisis and Octavian decided to take over part of the management. He is now sharing his experiences and knowledge about family businesses, personal development, crisis, fraud and a lot more.
We caught up with Octavian to talk about his views on the leadership, his current business and what would he do differently in his earlier journey as an entrepreneur.
Octavian, thank you for this interview, can you please tell us about your company?
Sub Umbra GmbH engages mainly in Venture Capital, Real Estate and Distressed Assets. Additional to this I focus on the Topic of Crisis Management in Family Businesses.
Tell us the story of how you built your company.
After the management of the Family Crisis in 2015-2018 it was time for a new chapter and thus Sub Umbra was created.
Octavian, and why did you choose to set up Sub Umbra GmbH in these particular sectors as VC, RE and Distressed Assets?
I coupled my interests and experience to go into areas that I found exciting and promising
If you could do something differently about learning skills in your earlier career what would it be?
It's an interesting question. I think I would go and find Mentors in different spaces to learn from.
Where do you see yourself and your company in 10 years' time?
In about 10 years I see myself purposeful working on projects with a positive Impact.
And talking about success, how does it look like to you?
For me success is actually enjoying the Process, the Journey!
How important it is for you to have a trusted business network and access to continues learning?
It is very important. From my experience the best business comes from my network.
What advice do you have for any young entrepreneur looking to start their own business?
Find a Mentor and don't be scared of mistakes. The only way to avoid them is by not trying at all.
Please share with us what are your hobbies outside of work?
Rugby, Esports, Coffee, Cooking, Reading
And, finally, why did you decide to join Leaders First?
I went to a workshop organized by Leaders First. One of the best I ever went to and got to know some great people, so I decided to join.
Thank you Octavian, it's been a pleasure, and we hope to see you at our next educational and networking events!