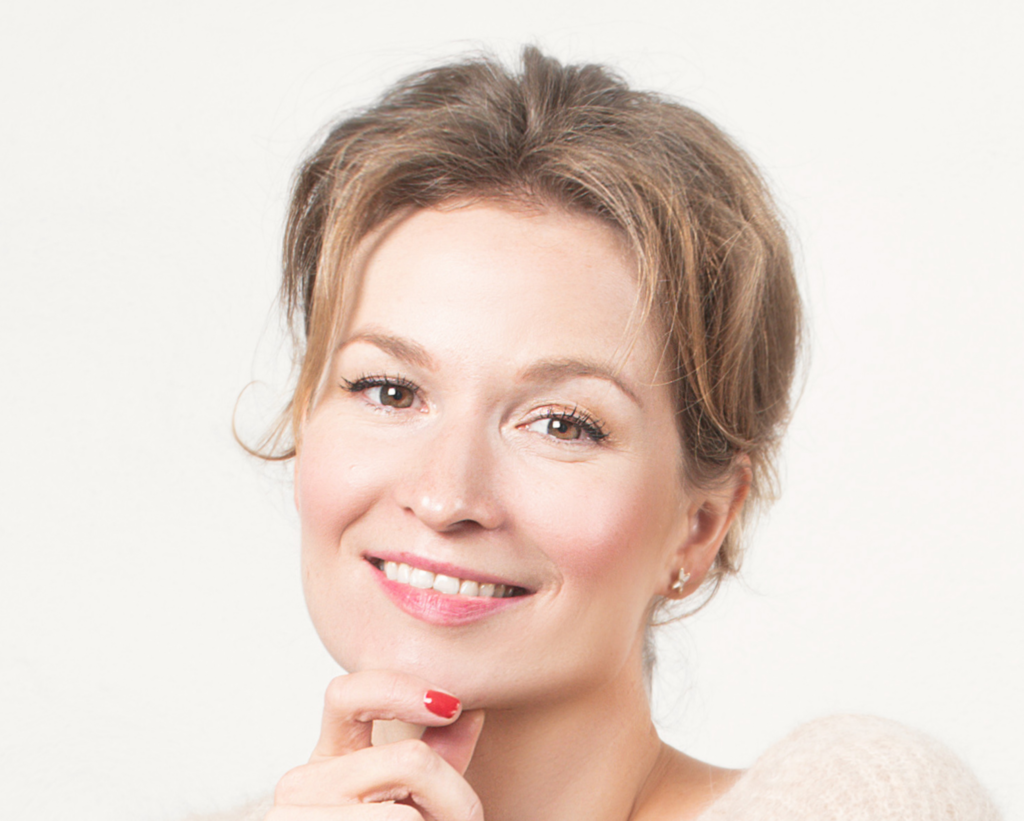 Leaders First presents 'Women in Leadership' – a series of interviews with female entrepreneurs to amplify the voices of women in business. We interview female leaders who run businesses or at the top of their field in their respective industries and ask them to share their experience and insights that can help others to grow. Today we are pleased to present our interview with Elena Piot, General Manager and Founder of Elena Piot Consulting, which supports business growth through tailor-made Client Development and CRM solutions.
Elena, please tell us about your company and your role. What is your favourite thing about your job?
Crises create opportunities, right? So in 2020 I started my own Client Development consulting firm, as I am inspired to share with different businesses my clear expertise in driving businesses through client centric-approach in very concrete and pragmatic way. I believe that 2020 put in place a large transformation on all levels, and that only businesses that are eager to implement a new vision, to focus on relationship with clients, and to embrace the newness will make it through the change. I want to help those mind-sets in my own way.
I love to see businesses change thanks to new Client Development solutions, smoothness in their client relationship and positive feelings that people experience from such processes.
How did you get into it? What was your career path and progression?
In life, I always got somewhere by trusting my feelings, by sticking to people who inspire me and see the potential. Potential is the key. You know that Law of Uncertainty? It states that the position and the velocity of an object cannot both be measured exactly, at the same time, even in theory. What it says to me is that we become better when we look there, at our potential, trust in it, and risk for it. I always try to be my own potential.
After finishing university I was planning to go into Investment Banking, it seemed cool, my education was very relevant and I did my first practice in M&A. But as a famous proverb says «You plan, God laughs" and I went to work for a small project while still doing my Master's. Then, by chance, I found myself in the world of luxury marketing, and eventually in luxury retail. It was love at first sight and of course I had bumps along the way. For example, I was putting too much pressure on my teams working on big projects and it backfired on me. I was much younger than and learned my lessons.
Did you always know where you wanted to be?
I think deep inside us there is something unshaped, unclear that leads us to our dreams. I always trusted my instincts when making life choices; I do not have a better navigating system than trust in my own feelings and ecological behaviour. I am very happy to be where I am and curious about future.
Can you please describe what female leadership means to you?
It means enabling other women to find their voices. Closing the gap between male and female roles within the world of business, and promoting diversity and inclusion.
What is your leadership style? And how did you find out about it?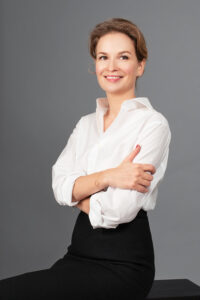 Probably it is more about «inspiring people to dream about the sea and freedom, so they will build the boats". I personally was lucky to lead a few different kinds of teams, in the brands, in the agency, store selling teams and people working for me. All was so different and enriching. I trust that a leader shall have a vision, set up clear goals. Throughout my experience it became for me more about listening and asking questions, and then letting the magic of people`s talents work. And trust is a big friend here too.
Which skills someone entering your industry now should focus on improving?
Have you seen detectives in movies which come to a place where something happened and see things which others don't see? Attention to details is a very relevant skill in our industry. And then all that one will need on concrete role is be able to apply change – and that is a very complex exercise, the ability to promote your idea, to get the teams in the game, to provide clear tools and to create processes that are easy to implement. Soft skills, like critical thinking, problem solving, teamwork, EI, creativity, analytical skills, and customer service will definitely be useful.
What makes a good team leader/manager?
When you see happy and satisfied people making fantastic projects, you know that a great leader is standing behind.
What do you think is causing the lack of diversity in top leadership? Why are women not rising to the top?
In my career I went through significant change when I went to work for fantastic women who were able to implement impressive changes. I learned a lot from them and until now I find inspiration in those experiences. And honestly, in various companies I worked at, I never saw any limits put on women to grow or that compensation for women was lower.
Personally for me diversity is much larger choice than between a woman and a man. It is about hiring someone with a different background, culture, vision; it is about taking this risk. It is a bigger challenge to manage such a team, but it is a bigger success and results if one manages to do so. Sometimes when we look at others – we look for similarities and we choose those similarities, as this makes us feel safer.
What do you think we should change in order for women to feel more encouraged to become leaders?
When we see others doing something, we have a bigger trust in ourselves, right? I love seeing strong, successful woman leading projects and teams. I admire them. I believe that in creating communities and in supporting each other, in sharing true stories and personal experiences, in reducing competition inside, in developing trust and support, we will be a much happier and stronger tribe.
You are a confident leader, how did you develop this? Did you learn anything from anyone or had any particular experience, training which helped you to get the confident voice you have now?
To navigate better in life when everything is changing so quickly my good supporters are laws of mathematics and physics that in their sacramental ways can explain the nature of things.
I think that it is useful to study coaching, as it helps you to make lemonade from lemons one can bring to you. I also did a number of self-development programs and last year I did a leadership course in IMD business school Lausanne that truly exceeded all my expectations.
How important it is in your profession to have a trusted business network and continues learning?
Crucially important, as for anybody else going through the change of the world we leave in. And it is also pleasure – to meet people and discover new things.
Why did you decide to join Leaders First as a Premium Member?
I look forward meeting new people and sharing with them my experience.
What is one thing in your life that you are most proud of?
I finally dared to start my own company!