We have recently had the pleasure to interview our new Premium Member Alessandro Ielo, the founder and chair of VERTUS, an advisory company in corporate finance and HR services, to find out more about how he founded his company following an international career in industrial and financial fields in places like South Africa, Hong Kong and London. In this part of our 'Five Minutes with a Leader' series you will also learn what are Alessandro's professional goals, how he sees success and what important piece of advice he would give to any young entrepreneur looking to start a business!
Hello Alessandro, could you please briefly describe your company?
VERTUS is a company I founded more than 10 years ago. It started in reconverting industrial plants and now it covers full range of HR services and Corporate Finance services.
Can you tell us the story of how you built your company?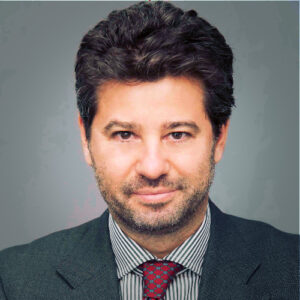 I bought the subsidiary of the Investing company I was responsible for in Italy (Arques Industries) and moved into a more entrepreneurial role. Initially I started with a partner and then I became a sole shareholder. The initial idea was to assist large groups into their dismissal projects with new sustainable business to restart.
Why did you choose to set up your business in this sector?
I was already active in special situation business and I found the opportunity attractive and quite unique. Also at that time the financial crisis came, in 2008, and it was foreseen a lot of restructuring business to come.
If you could do something differently about learning skills in your earlier career what would it be?
I would spend more time in management courses and know-how.
Where do you see yourself and your company in 10 years' time?
In 10 years time, I see my company as a mid-size boutique advisory firm, with a couple of new younger partners.
What does success look like to you?
Success to me is simply doing well good things.
How important it is for you to have a trusted business network and access to continuous learning?
In my opinion, it is very,very important to have access to both a strong network and lifelong learning opportunities.
Why did you decide to join Leaders First?
I was introduced by a friend of mine and I thought the opportunity was very interesting for me.
What advice do you have for any young entrepreneur looking to start their own business?
One piece of advice I would give to any young entrepreneur is that you must invest in a good business plan.
What are your hobbies outside of work?
I love all kinds of sports in general, but my biggest hobby is boating.
We would like to thank Alessandro for taking his time to share his story and experiences with us! To learn more about Alessandro, visit our Community page.