In the next edition of our 5 Minutes with a Leader series, we were joined by Dr. Clifford J Frank, an international tax attorney, senior partner of LEXeFISCAL LLP and Premium Member of Leaders First. Clifford has over 40 years of experience in international and UK tax law and as a corporate law advisor he also advises clients on the merits of arbitrating before ICSID and ICC, and on resolving cross-border tax conflicts.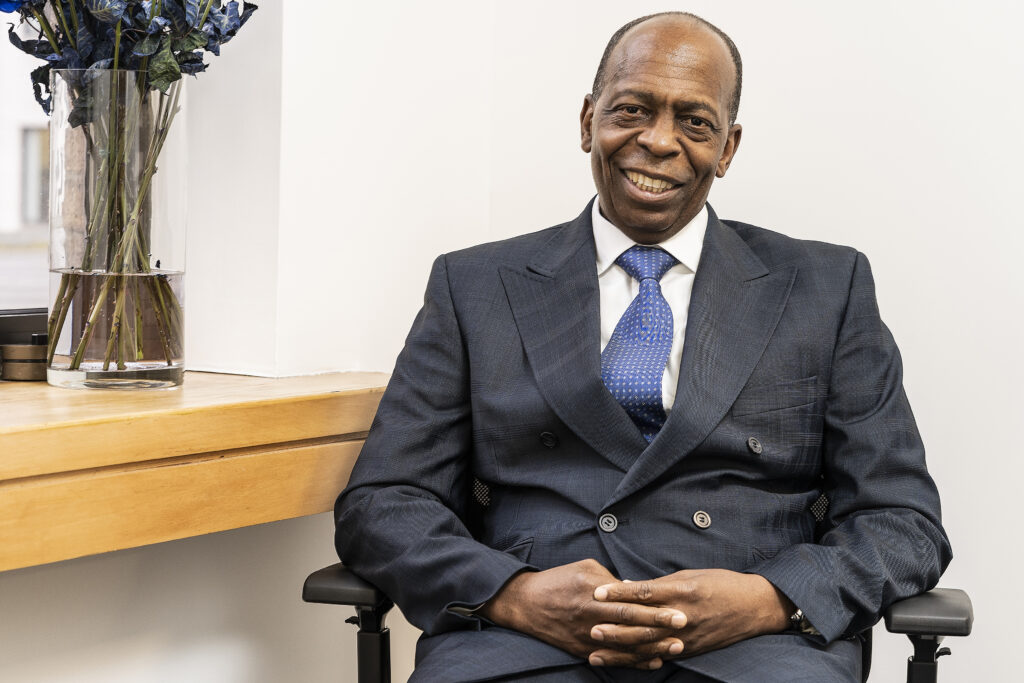 Hello Clifford, thank you for joining us for this interview! Can you tell us about your company?
LEXeFISCAL LLP is a boutique tax and law firm, providing first and foremost bespoke tax solutions to our clients' unique and complex, but sometime simple issues, tax being a branch of law. We add value to our clients by providing corporate law solutions and support.
Would you like to share with us the story of how you built your company?
I started my professional life in 1972, after studying one term of accounting at school. My first role as a junior accounts clerk allowed me to shadow the partners. It was not long before I was put in charge of a small portfolio of business clients with a turnover of less than £50,000. In addition to running back and forth to the High Court, attending to Insolvency filing etc (not forgetting making tea and post in and out), I was exposed to every aspect of how business operated and to client relationships. All for an unforgettable salary of £15 per week. To buy my first business suit, which cost £20, the firm gave me an employee loan repayable at the rate of £2.50 per week.
But nothing good lasts for ever, and the firm was sold after three and half years, leaving me unemployed. I was faced with two choices: dole queue or further education. I opted for education, and have never looked back. After leaving West Ham College, I applied for several jobs in accountancy, but was told I was over-qualified. Eventually, I asked if it would help if I accept £1,000 below the salary offered – I was employed and started at an annual salary of £1,750.
Within two years, I parted company and joined a larger firm with a 250% increment and financial support to continue my professional studies.
On 14 February 1980, I registered my first business name. Although I grew the business and was very successful employing 28 people in two offices with a turnover of £1.2m, I lacked the most important ingredient necessary for the success of any business -administration. The inevitable happened in 1994, the business failed. Not being able to accept defeat, I restarted and built the business focusing on international tax issues and accounting, until 2006 when history repeated itself. This time my health abandoned me, and I closed the business and took time out.
In September 2010, to fill a gap in the professional market place and to be ahead of the de-regulation of the accounting and legal professions, I formed LEXeFISCAL, again from my spare room. However, this time I was determined to build a robust, prestigious and solid firm, and took offices in Berkeley Square House, where you can hear the Nightingales sing.
Why did you choose to set up your business in this sector?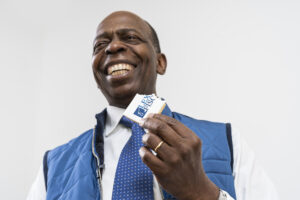 I know nothing else, so I'm stuck with this profession. I could have followed my teacher's advice and worked in a factory, but then all my talents for making a difference to those who seek my consultancy would have been wasted – never follow your teacher.
If you could do something different about learning skills in your earlier career what would it be?
I would have taken up my place at Gloucester University and followed a path in corporate finance.
Where do you see yourself and your company in 10 years' time?
10 years from now, I see myself relaxing in my native Caribbean Island. The firm should have at least three international owned offices, employing 25/50 personnel with a turnover of £5m.
What does success look like to you?
Success for me is working three days per week (24 hours), spending time with my wife and family, endless travel, and having a good breakfast at my club three times a week.
How important it is for you to have a trusted business network and access to continued learning?
Having a trusted business network is paramount for growing and sustaining a successful business. Continued learning cannot be avoided if one wants to be up-to-date and have relevant knowledge.
Why did you decide to join Leaders First?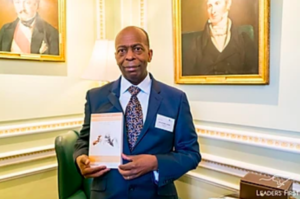 I joined Leaders First because I see and know the advantage of strength in numbers. The profession needs good role models and leaders with experience.
What advice do you have for any young entrepreneur looking to start their own business?
Understand what it is you want to achieve, have knowledge of your sector, and make sure your client's interest is more important than yours, but not more important than your firm's. Remember that when you are trying to win a new client, there are three in the bed. Finally, never, never tell a person that he or she is WRONG. Why, I hear you ask. We all make subjective decisions and judgments based on our understanding and the information available to us at that precise moment. So what is wrong for you is right for him or her. Your task is to get them to recognise the error of their judgment.
What are your hobbies outside of work?
When I'm not practicing law, I practise spelling. I'm also interested in healthy eating, traveling, training, chess, and politics.
We would like to thank Clifford for taking the time for this interview. To learn more about Clifford and his achievements please visit our Community page.