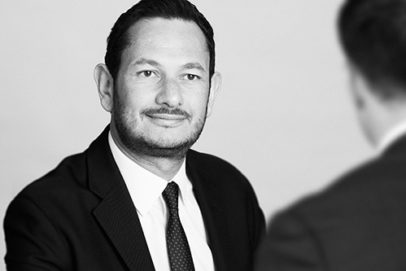 This week for our series of interviews with inspiring leaders we had a pleasure of interviewing Anthony Shatz, corporate partner at Fladgate LLP and Premium Member of Leaders First. Anthony specialises in M&A, Joint Ventures and Investment Funds, with particular expertise in Private Equity and Real Estate. Anthony provides clear commercial advice to clients on transactions that are often complex, multi-faceted or cross-jurisdictional.
The legal directories have recommended him on several occasions, referring to him a "quick thinker with very good people skills" and as someone who has "an exceptional understanding of the nuances of transactions".
He lives in London with his wife and two children aged 14 and 11.
Hi Anthony, can you please tell us a bit about your company and role?
Fladgate LLP, a full service international law firm headquartered in London. As a corporate partner in a full service commercial law firm, I have to deal with a wide range of clients on fast moving complex matters that often require problem solving and quick thinking.
Tell us please about your journey. How did you become a corporate lawyer?
I originally trained as a barrister, but soon decided that life was too lonely, and made the move into the City to become a corporate lawyer, which is much more of a team pursuit.
What is your favourite thing about your job?
When a client instructs me on a new matter – it evidences that they are placing, or are continuing to place, their faith in me.
Could you please describe in a few words what leadership means to you?
For me leaders means acting with integrity, and leading by example.
What soft-skills someone entering your industry now should focus on improving?
In terms of the soft-skills I'd like to highlight the following: listen hard, but don't be afraid to ask questions.
And what do you think makes a good team leader/manager?
A good leader is someone who is always consistent in their outlook and disposition, and how their treat others.
How important it is in your profession to have a trusted business network and continues learning?
I think a business network is very important for professionals.
Can you please share with us what motivates you?
My motivations are intellectually demanding work, a fun working environment, autonomy, and of course money!
Why did you decide to join Leaders First?
I got to know the founder of Leaders First, Fabrizio, a few years back, went to a couple of events, and decided to join.
What are your hobbies outside of work?
Triathlon, cooking, and listening to dance music!
We would like to thank Anthony Shatz for his interview and active participation in the Leaders First initiatives!