On the 18th of February 2021, Leaders First hosted the FIRST part of the three series of Ed-events that can help our Members and Guests to understand challenges related with Digital Transformation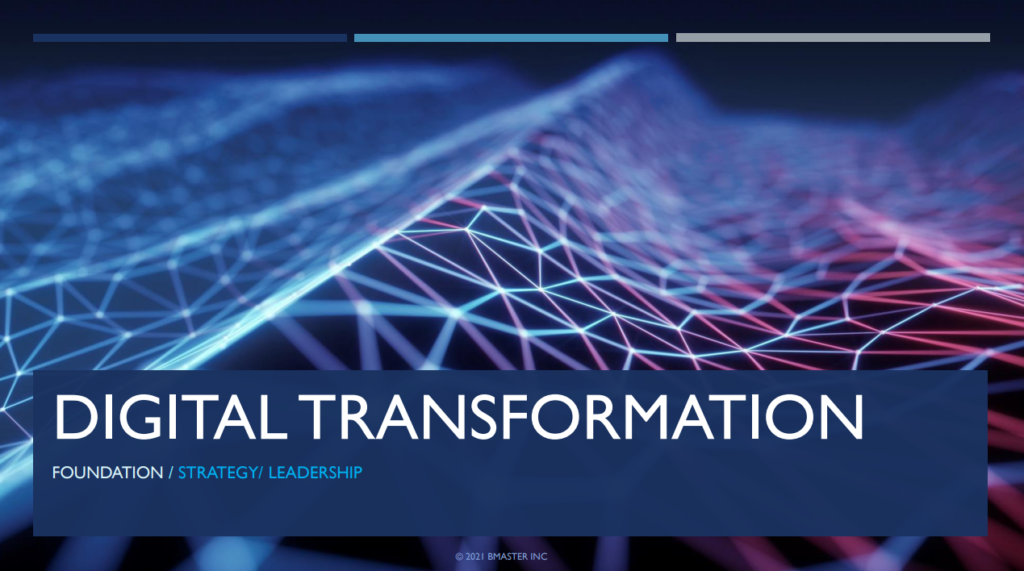 Our Expert Ivan Blinov, VP of Information Technology at BMASTER INC, shared his knowledge about how Digital Transformation requires a Business Transformation, that is based on: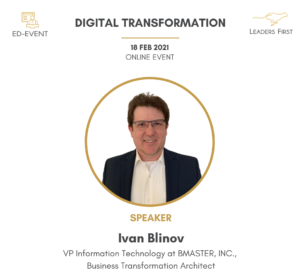 Understanding what are Key differentiators of organization that transform successfully helps business to focus on acquiring and building required capabilities.

Building customer-centric Digital culture to allow act more quickly, learn and explore new ideas, collaborate across boundaries, and reward risk taking innovations.

Promoting leaders who provide direction and support to transform, established trust – do not have answers but framing right questions, build talent and being a role model.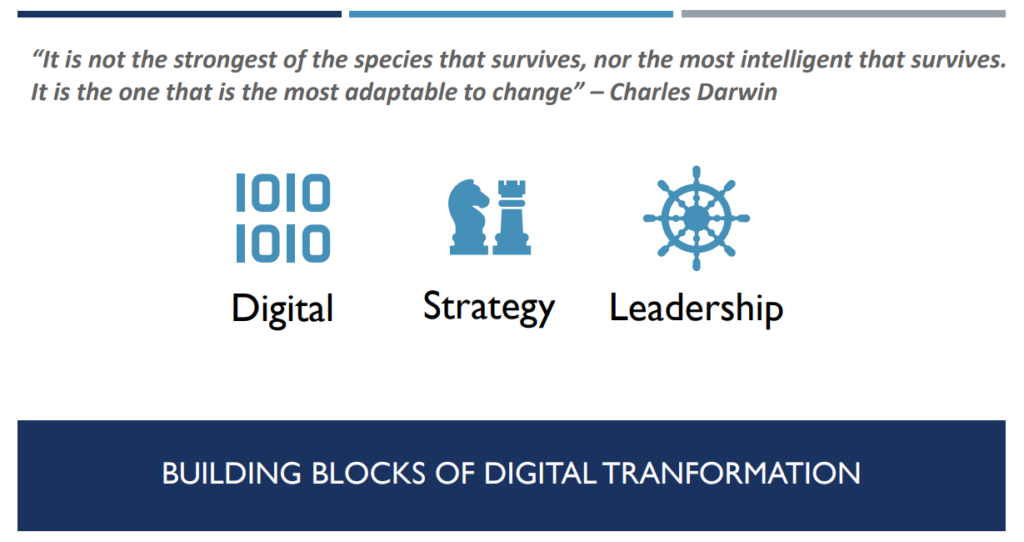 As this first part of Digital Transformation Foundation was designed to acknowledge the important foundations, we had the chance to understand the right definitions of what we call: Digitization – Digitalization – Digital Business – Digital Optimization – pointing out the differences between them. Ivan provided an in-depth overview of approach in Learning in Digital Transformation, Cross-boundary collaboration, Risk and Digital Transformation, showing us Leaders Behaviours and Leaders Role, such as the most various Leadership skills.
The core elements and the critical steps of DIGITAL CULTURE were fully analysed such as follows: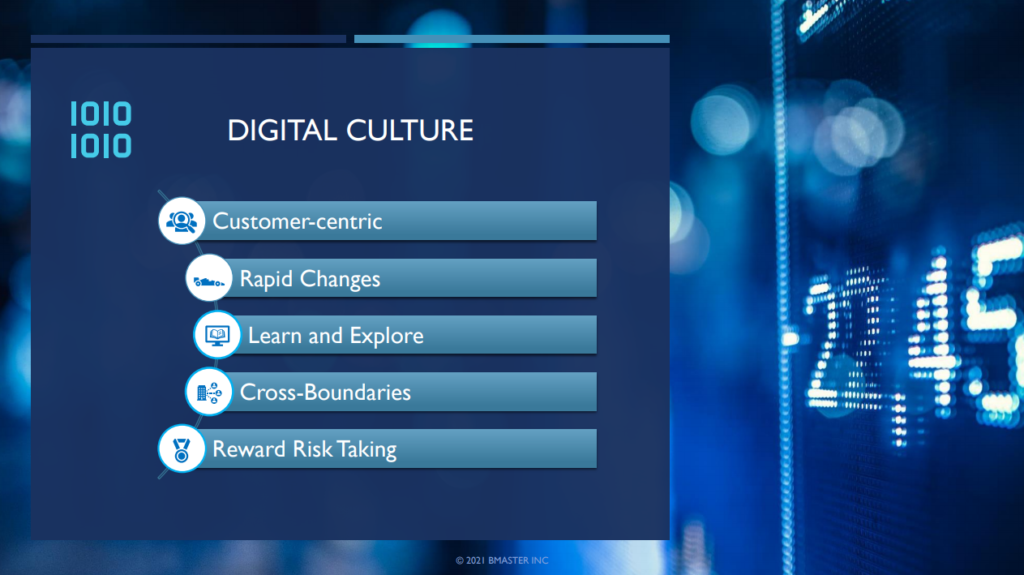 Our 5 TOP Key takeaways of the Ed-Event:
1. Digital Transformation Definition
– The adoption of digital technology to transform services or businesses;
– A radical rethinking of how an organization uses technology;
2. Digital Culture
– Core Elements: Promotes an external, rather than an internal orientation; Prizes delegation over control; Emphasizes more action and less planning;
– Critical Steps: Articulate the change is required; Activate leadership characteristics and engage employees; Align the organization to embed the new culture
3. Learn and Explore
– Institutionalize after event review; Promote psychological safety; Encourage experimentation; Model curiosity; Partner to Learn;
4. Cross-Boundary Collaboration
– Why is collaboration hard?
– Rewiring the business initiatives;
– Collaboration in Digital Transformation;
5. Leadership Skills – Leaders Behaviors & Leaders Role
– Direction; Innovation; Execution; Collaboration; Inspiration; Business; Judgement; Building Talent; Influence
We would like to thank our speaker for his contribution and our audience who joined the webinar from all over the world.
Recorded exclusively for members, this webinar is available in the Academy section of Leaders First website.
Don't miss the next parts of Digital Transformation Ed-Events series to advance your knowledge, which will focus on:
Digital Transformation Strategies – March-April 2021

Leading Digital Transformation – May-June 2021
If you wish to receive full access to all online events, including educational webinars and masterclasses with industry leaders and members of our professional network, you can apply to become a member of Leaders First.