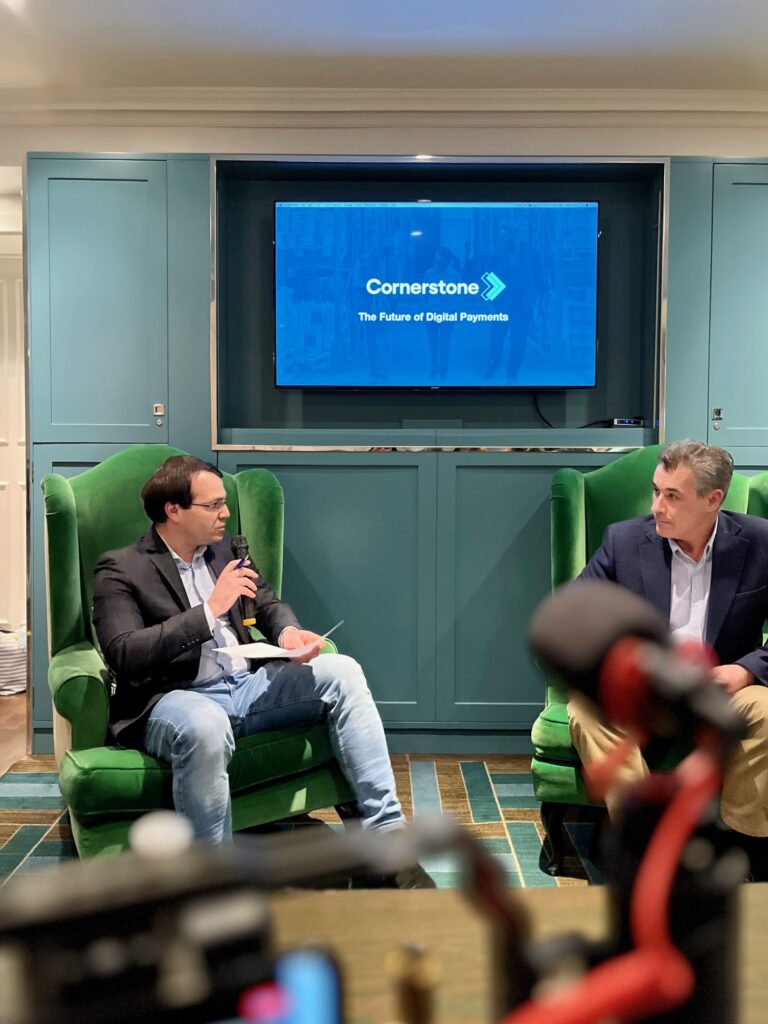 On the 13th of March 2023, in London, Leaders First hosted "The Future of Digital Payments" hybrid event. Members and special guests joined in person and online for the live-stream talk about international payments and the biggest trends driving commerce in 2023.
Our brilliant speaker for the event was the CEO of AIM Listed Fintech payments business Cornerstone FS, James Hickman, with over 25 years' experience in the payments industry including cross-border payments, prepaid cards, card acquiring and Open Banking.
James delivered an inspiring talk covering numerous topics, from key drivers of change in the fintech industry and latest trends, to how invisible and phygital payments can make the shopping experience easier, for both customers and companies.
The CEO of the fintech company also shared the details of the Cornerstone digital account and its platform.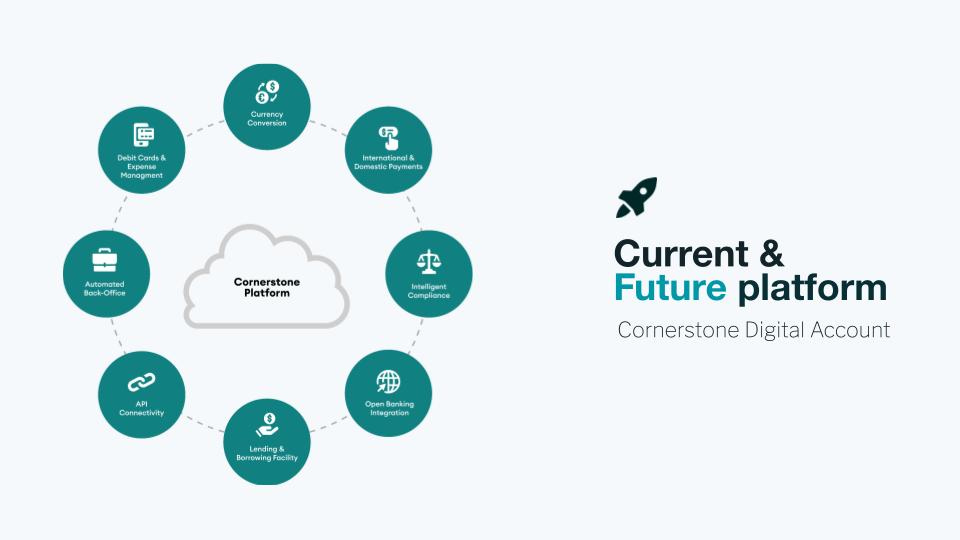 James shared that, back in 2007, it took a few days for the payments to go through, with a significant slowdown of the payment journey. Even when the Prepaid card system took over, the regulation of clients was still difficult.
After the Pandemic and the Lockdown, new ways of payment, contactless one for example, developed and started to reshape commercial business models. James pointed out how crucial it is for banks, markets and even governments to be keen towards change driven by technology.
Factors that enabled this change are:
a new audience of customers, millennials – demanding a technologically advanced, contactless and almost immediate payment journey;

the 2008 Global Financial crisis, which has caused a massive disruption of the macro financial systems allowing new and smaller ones to develop.
The discussion continued in an interactive format with many questions coming from the audience. Below are some takeaways from it.
"Europe is dominated by country-based banks. Is this related to a Legislation that still struggles with a technology-driven change?"
James Hickman: With the new Legislation, in both UK and Europe, an instant payment architecture is evolving. Companies have lost a lot of money to inflation and funding is very hard to get today. As business model developers, we need to be careful because, as said before, customers are looking for valuable and technologically advanced payment experiences. So even the smaller banks must give the opportunity to make international payments.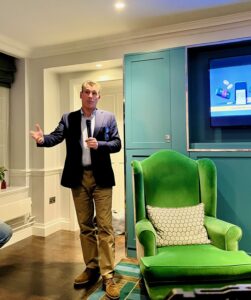 Then James proceeded to underline some of the most popular tech-focused payment trends:
– Rise of Digital Wallets: Mobile Payments and In-App Purchases. Each big brand has its own version (for example, Google Pay and Samsung Pay). Given that there are billions of mobile phones, any successful business should have strategies suitable for these smartphone-led payment services. We must consider also that any Social Platform can introduce a payment scheme, whether they have or not the credibility to do it.
– Expansion of Cryptocurrency Payments: increasingly stable, they are destined to flourish. Most banks at the moment do not let their customers to purchase any type of cryptocurrency, as e-money is not allowed to land on customers' deposits. Some global financial platforms though, like Revolut make it possible to sell and exchange crypto.
– Increased focus on security: as technology fastens and simplify the payment journey, A.I. should always protect customers from scammers. This requires a huge amount of time and effort. Advanced databased mechanisms like Blockchain and Biometric Authentication allow to authenticate and identify the subjects involved in every transaction.
"How will customer regulation change?"
James Hickman: Making sure that the service and the business models are perfectly suitable to the customers and the services they are looking for. Overall, the shopping experience is destined to be almost invisible: we should be able to make an immediate and secure payment with no friction at all.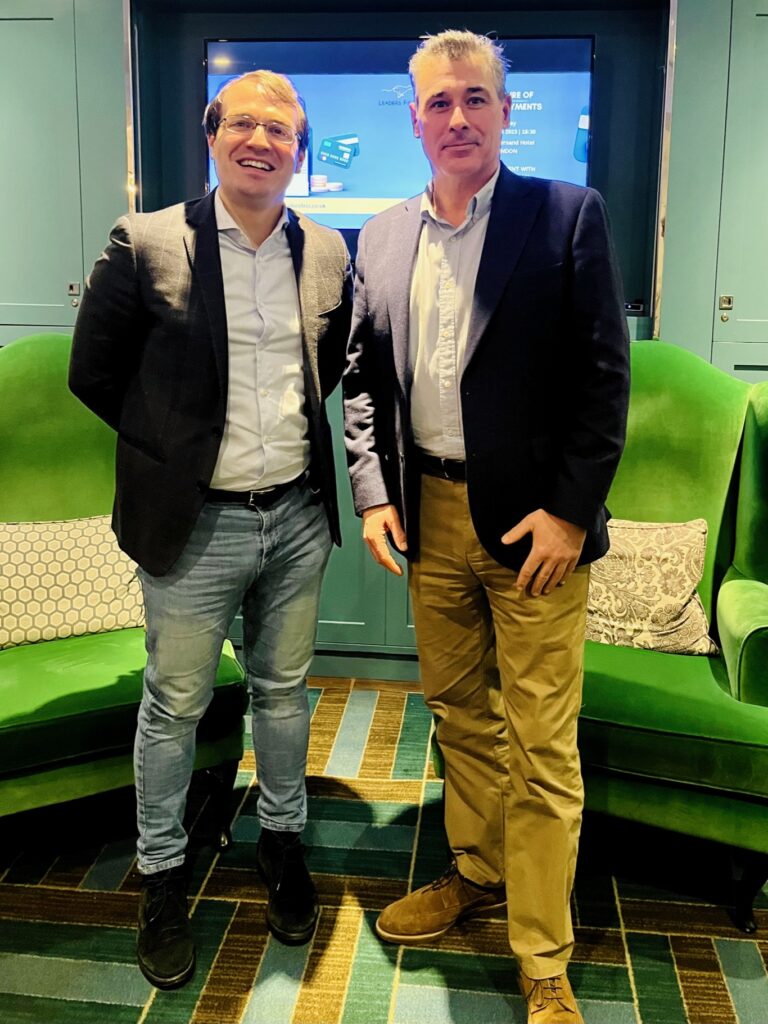 Full video recording of the talk is available for members in Leadership Academy through our platform.
For our next events please check our EVENTS page.