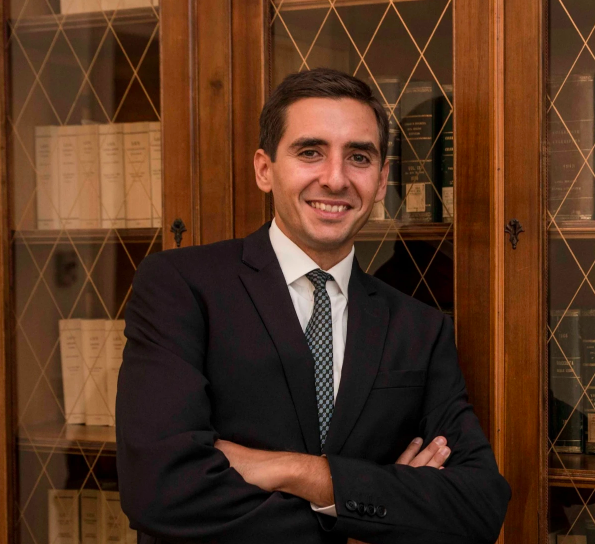 We caught up with Ciro for a coffee in his beautiful office in Rome and asked him to tell us more about his journey as a Leader. Here is our interview during which we explored leadership topics and found out a bit more about Ciro's work.
Ciro, thank you very much for becoming part of our international community! Can you please tell us more about your company?
Cafiero Pezzali is a fast-growing law firm with about 30 professionals working in the legal sector. We have a very international positioning with a focus on innovation. The firm strongly believes in the exploration of the new edges of law and in continuous training as a foundation for professional development.
How did you decide to start your company?
I have founded the firm together with Paola Pezzali, who has more than 30 years of experience in the industry. The company is a fusion of our different skills and experiences, but it is a successful combination of our united vision to launch our professional activity with the focus on the labour law of the future.
Why did you choose labour law as the sector in which to set up your business?
Labour law is constantly evolving. I find it fascinating because it has a political nature while remaining connected and relevant to different stakeholders in our community. I chose it because it is oriented towards the common good, which implicates finding the balance between the interests of workers and those of companies.
If you could do something different about learning skills in your earlier career what would it be?
I think I would place a greater emphasis on the impact of technology, since it requires a profound knowledge of specific skills which are related to both the world of information technology and law.
Where do you see yourself and your company in 10 years' time?
I see both me and Cafiero Pezzali & Associati evolving. My company would also probably become more international.
What does success look like to you?
Success is sacrifice, humility, perseverance, transparency, justice and loyalty.
You recently joined Leaders First, which combines education with access to a powerful network. How important it is in your profession to have a trusted business network and continues learning?
The trusted business network is one of the most important factors for a law firm. I am very happy to work with empathy, relationality, flexibility and intuition with the clients of the Firm. We must remember to be men before professionals. Having a trusted business network is a crucial factor for a law firm.
Why did you decide to join Leaders First?
I have joined Leaders First because it is a fast-growing organisation with an international reputation that helps its members build a variety of skills.
On a more personal note, what are your hobbies outside of work?
I enjoy getting involved in cultural activities and sports. However, most importantly, I love engaging with associations. For example, together with Father Occhetta di Civiltà Cattolica, we are overseeing a school of political education for young people between 25 and 35 years of age which is enjoying great success.
We would like to thank Ciro Cafiero for giving us the opportunity to discover and learn from his experiences!