This October's Think Global! event was hosted for the first time in London in the format of a private dining experience. Prestigious speakers and guests from different industries had a chance to talk and share how to succeed internationally, while enjoying a 3 course dinner in a beautiful setting of a Micheline Guide selected restaurant, in the heart of Marylebone.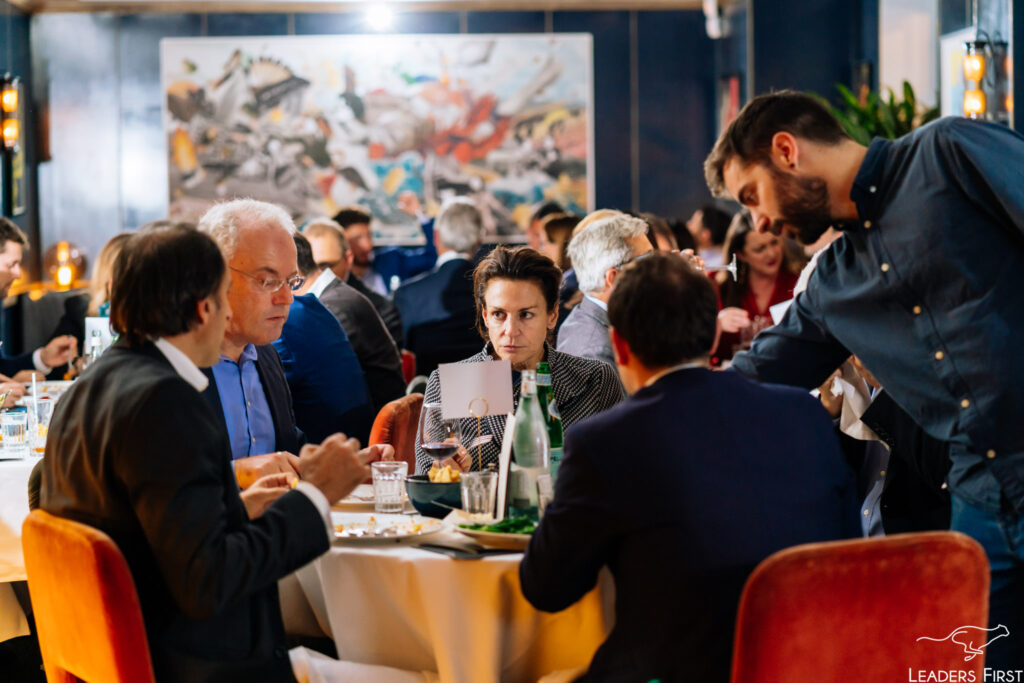 The event was opened by the entrepreneur & philanthropist, CEO of Corporate Vision and president of Gold Mercury International – Nicolas De Santis. He shared his story and strategy of how he helps large companies in using new technologies to expand to new potential markets.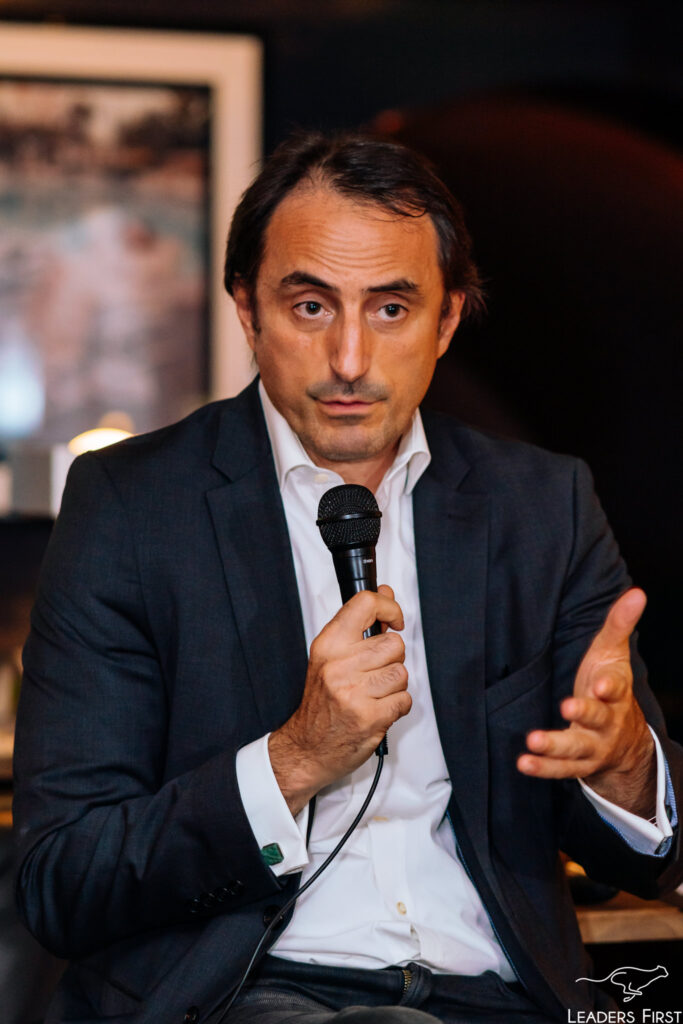 He described that one of his approaches when dealing with new clients willing to expand their business is asking their CEO how the world will change and what is the role of the company in the future. Indeed, a short-term mindset cannot create good decisions and long-lasting investments because the future is already here.
The next step for Nicolas is to face every complexity a market can present; this can be done by developing a working process that starts from defining a strategic vision and embraces all the aspects of it, such as the communication, the brand, and its cultural side.
"The future is already here!"
– Nicolas de Santis
It was then the turn of Paul Staples, Managing Director of Corporate Finance at Sandaire.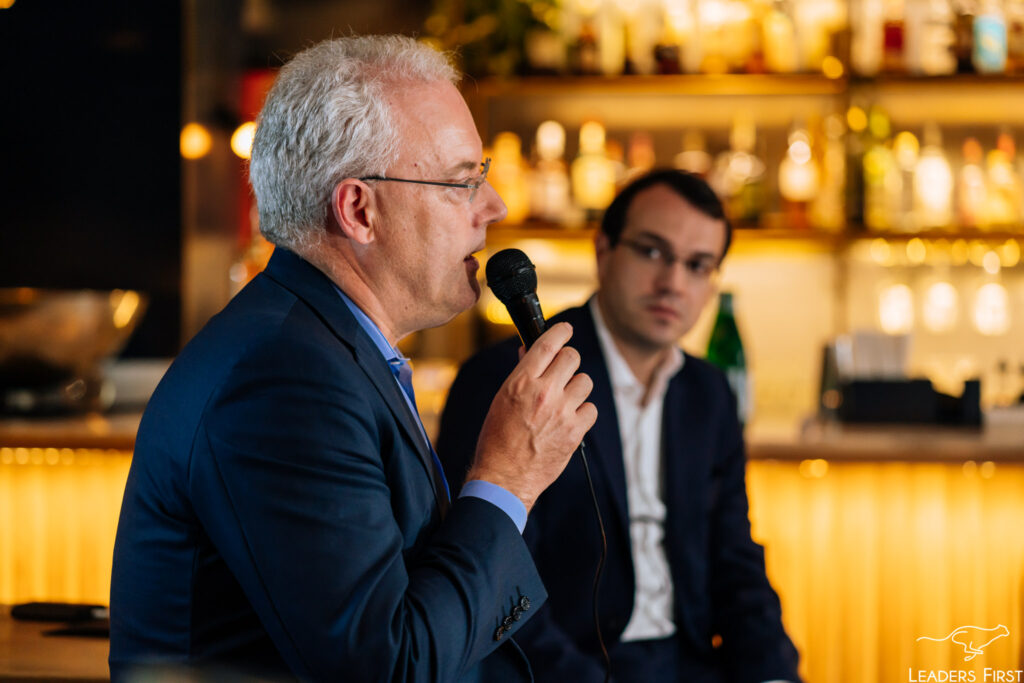 In his opinion, international expansion can be faced in a different way depending on whether it is a large corporation or a family business company. In the latter case, it is important to understand if an entrepreneur has enough skills to manage cross-border activities; if he does not, there could be two possible solutions: investing directly in the company's culture or hiring managers with experience on the subject.
The following speaker was Jon Geldart, owner at Outperform.co and recently appointed Director General at the Institute of Directors, who spent the last 10 years working in China.
He has worked not only with entrepreneurs but also with the British and Chinese governments. This extraordinary journey was the main topic of Jon's speech; he started by sharing his experience working with China, the characteristics of its society and the differences that are within it.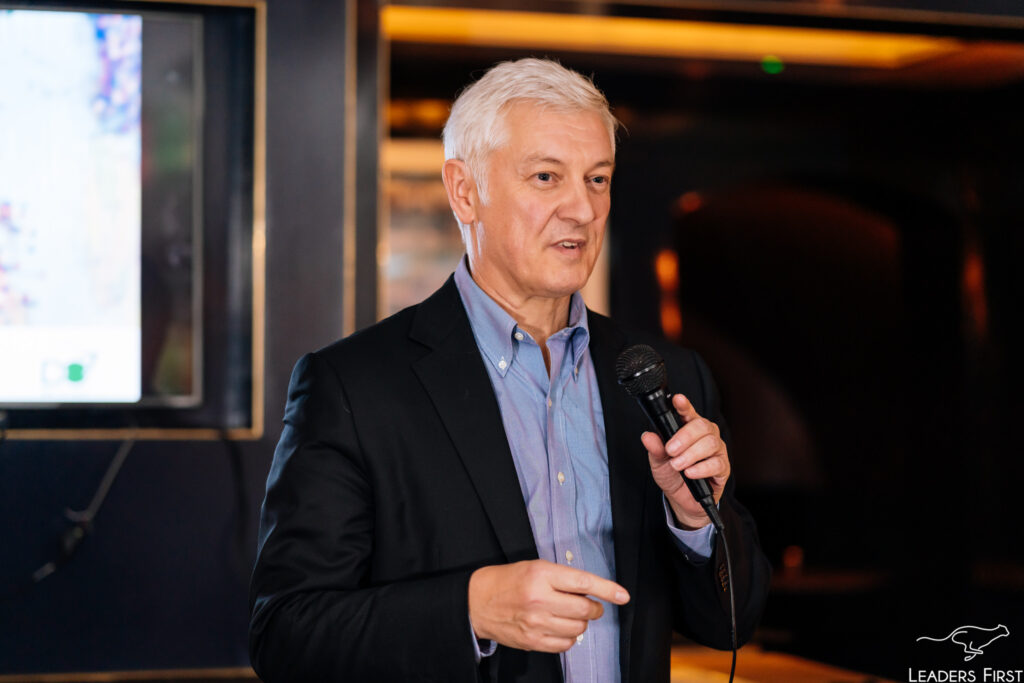 Jon pointed out the scalability of the country, namely how it differs from European and American markets, and consequently requires to be approached with a more detailed business plan.
"If your company has a different strategy for Holland, Italy and Greece, why would it have the same one for China? You cannot."
Therefore, the first step from Jon's point of view for every businessman who wants to start working with China is to understand the culture. The best way to do that is to fly over there, walk through the cities, read a lot about it, and look at getting support from various organizations representing UK and other European trade government organizations.
Each talk of our inspiring global leaders was followed by very engaging Q&A sessions, during which our audience had a chance to go into details on topics related to the global expansion process and challenges.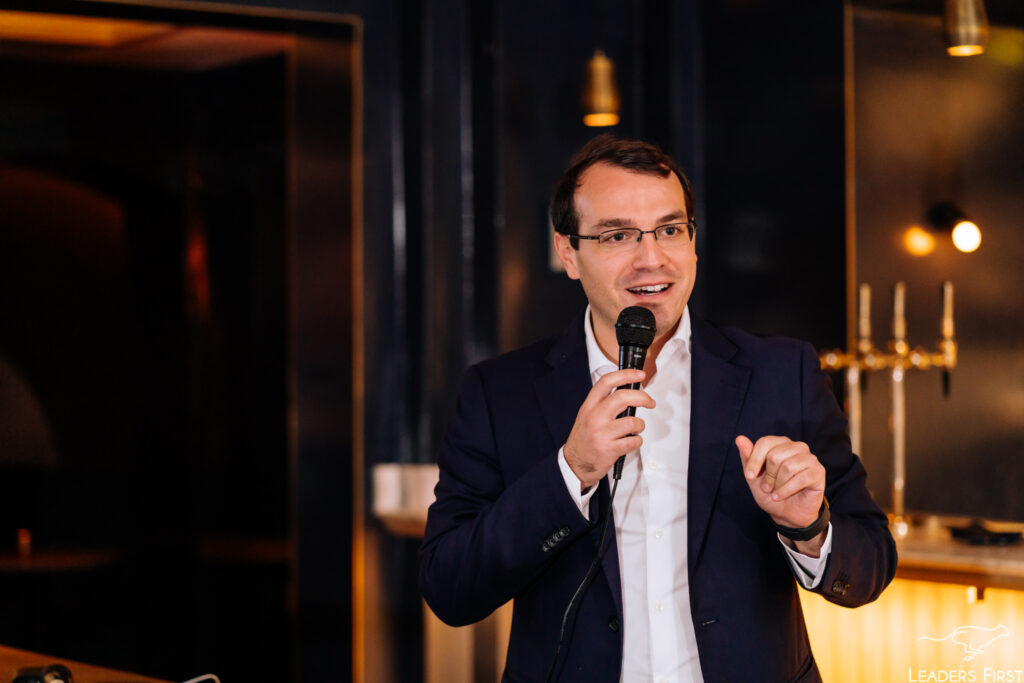 The evening proceeded with Fabrizio Nicolosi, CEO of Leaders First, presenting guests the partner of the event DO7 Eco Club House in Milan.
The club brings the tradition of English members clubs in the heart of Milan Brera. A unique members club, which was born with the idea of helping and connecting leaders from different countries who are visiting or living in Milan. Providing frequent business travelers from around the world a comfortable place where they can do business meetings, bring international guests to enjoy alfresco dining and more importantly, feel like home.
Leaders First members have a unique opportunity to join this club at a special rate and receive many benefits and opportunities.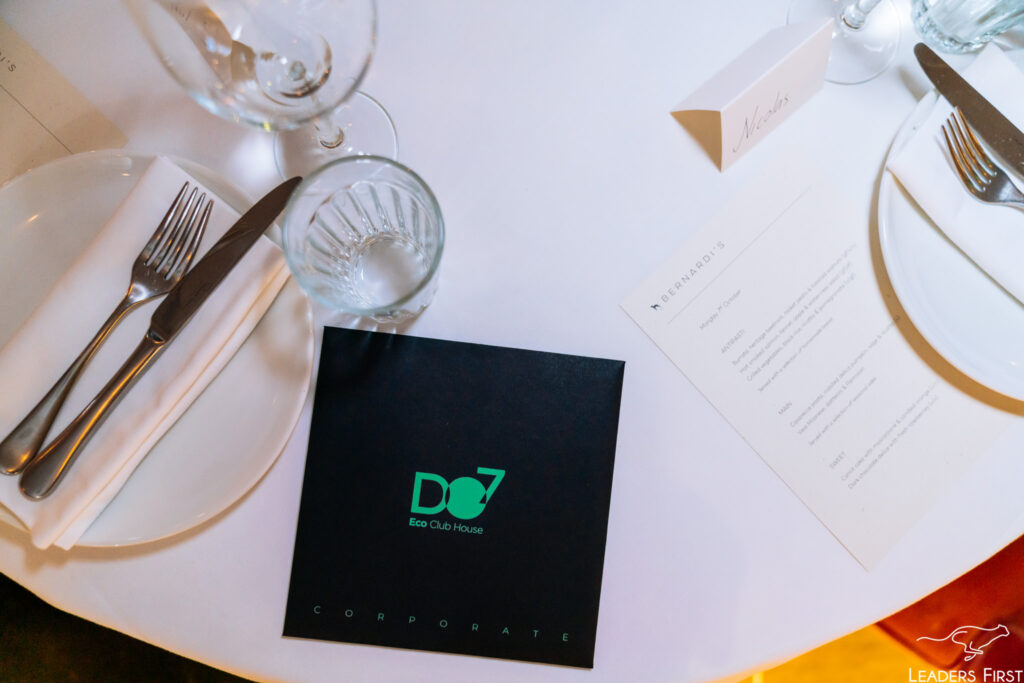 The night was followed by a networking session and exchange of ideas between guests and speakers in a friendly atmosphere of the sophisticated private bar. The feedback from our guests was fantastic, with guests describing it as "the most enjoyable event evening with excellent food and stimulating company and speakers!"
We hope to see our members and their guests soon, for membership inquiries –https://leadersfirst.org/join-now
Next Leaders First events not to be missed:
· 18th November: Women First, Rome
· 28th November: Christmas Reception, London
· 5th December: Entrepreneurs First, Moscow
· 8th December: Inspiring Future Leaders, Dubai
· 16th December: Christmas Reception, Milan
For more pictures, please visit our Gallery section.